Jaime Linn Hudson
Dallas Based Travel Photographer
I am blessed to be born into a family of artists. They are my biggest inspirations to continue our artist genes. I dabble in several artistic realms. My first passion for art started off with acrylic and oil painting. I'd describe my style of painting as pop art, cartoon and abstract. Over the years I picked up on sculpting, sewing, jewelry making, refinishing furniture, mod-podge/decoupage, epoxy resin finishing, photography and I've even dabbled in music. My saying is, "I'm talented in many artistic realms which gives me no time to perfect just one."
By day I'm a certified Redken master cosmetologist-aka hairstylist/makeup artist. The most unique part of having the talent for all of these is that I can incorporate them together to make a one of a kind masterpiece!
LILLY-ONCOLOGY ON CANVAS
THE HOPE MURALS PROJECT
BAYLOR HOSPITAL - DALLAS, TX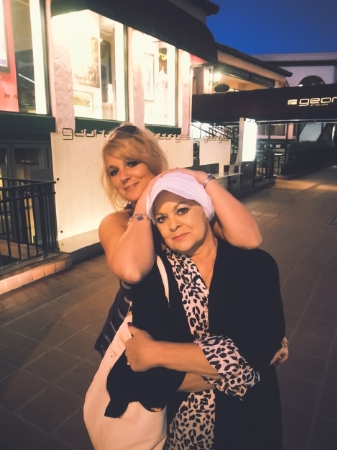 Let me shed some light on how I began living my life behind the lens.....
I've always had an eye for photography. I was the one to count on with capturing the moments on family trips, events or friendly gatherings. Even if it was just with a good ol' disposable camera, I was always capturing memories. In 2012, my mom was diagnosed with terminal small cell lung carcinoma (cancer). I'm an only child and had already lost my father in 2003, so you could imagine the fear and devastation that I felt with my mom's diagnosis. She was given the statistics of 4-6 months to live. Being in and out of hospital stays, chemotherapy, radiation treatments, and many other doctor visits, I didn't have much time to paint as my therapeutic escape. One day my friend told me about Instagram and that it would be a good distraction for me to relieve stress. I started taking photos of subjects around me while I was consumed with this cancer nightmare. The photos taken of my mom during this time were the toughest to capture, but were inspired by fear and my unconditional love for her. I was now watching the biggest hero in my life face cancer like a soldier. I had realized that the only way I could be as brave, was to begin documenting our journey behind the lens. I stayed by her side everyday fighting cancer as a team. It was a long 3 year battle with very aggressive treatments. The beauty of it all was that she taught me to see the positive out of any negative. That being said, we had lots of good days filled with laughter and smiles despite the evilness of cancer. Mom went into remission for 6 months, but sadly the cancer came back in her liver which took her life a few months later on May 23rd 2014. Journaling with photography had helped me face my biggest fear and still today is my therapeutic escape. Most importantly it aided in my transformation of becoming the soldier I am today.
I can't imagine life without my camera. It holds such sentimental value to me more than ever. Mom always encouraged my artistic talents so I strive daily to continue being the artist that made her proud. I am so humbled to share with you my story, dedication, passion and how I see the world around me.